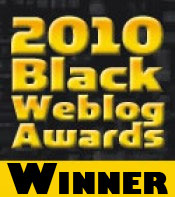 Great News – Jay Travels has won the 2010 Black Weblog Award for the Best Travel Blog. I want to thank everyone how voted for this site, as well as, the judges who selected this blog as the best in category (Black in Cairo won the popular vote in this category). I invite you all to take a look at all of the Black Weblog Award winners – there is some excellent content covering every category from Heath & Wellness, Sex & Relationships, Sports, Business & Finance and much much more.  
As always, I appreciate your continued support and don't forget to follow me on Facebook and Twitter.
2010 Black Weblog Award Winner List
In the meantime…
I will return to daily blogging here on Jay Travels now that my summer vacation is almost over. In the coming weeks, new Travel Reviews – including my adventures in Thailand, Cuba, and South Africa will be published. In addition, brand new Travel Gadget Reviews, more Travel Advice and commentary and a ton of Traveler Spotlight profiles are on the way. 
Once you have finished voting, take a moment to look through some of the most popular articles and profiles on Jay Travels so far.
Featured Articles
Related Articles You Might Be Interested In: