A once in a lifetime experience. The Great Pyramids and the Sphinx was just the start. Read about my adventures to cosmopolitan Alexandria and Luxor – the cradle of civilization.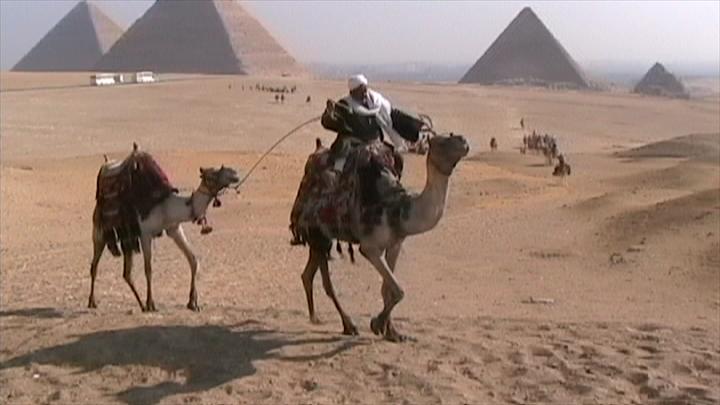 Destination at a Glance

Date of Trip
September/ 2008
Destination Good for
Adventure, Beach, Honeymoon, History/Culture
Cities Visited
Cairo, Alexandria, and Luxor
Currency/Conv. Rate
Egyptian Pound / 1 USD equaled 5 pounds (Favorable)
Good Way to Get Around
Rent Car: No
Public: No
Taxi: Yes
Walking: Yes
Appox. Trip Cost
Expensive
Speaks English?
Tourist areas only
Entry Requirements
Passport – $15 temporary visa at airport
Do it

Luxor and Aswan
Official Tour Guides
Fish Market restaurant in Cairo

Skip it
Didn't get to do

Nile River Cruise
Aswan
Scuba Diving in Sharm el-Sheikh

Would I Recommend
Absolutely
Overall Trip Rating
Trip Review
The Northwest African country of Egypt has a history as old as history itself – as many historians believe modern civilization started in this great land.  I spent a week traveling through Egypt's more interesting cities; Cairo – the large metropolitan business hub, Alexandria – the Mediterranean and cosmopolitan beachfront city and Luxor (formally Ancient Thebes) – ground zero for history and culture in the country.
The Arrival
As I arrive at the hotel, one of the first things I notice is the level of security deployed on just about every block.  As I remembered, there had been a bombing in Egypt two years earlier related to the Israeli-Palestinian conflict.  Egypt is officially neutral on the conflict and needs tourism dollars to feed into its economy.  To protect those dollars, the government has taken extraordinary steps to ensure the safety of all citizens – but tourists in particular.  On almost every corner – there are either military solders with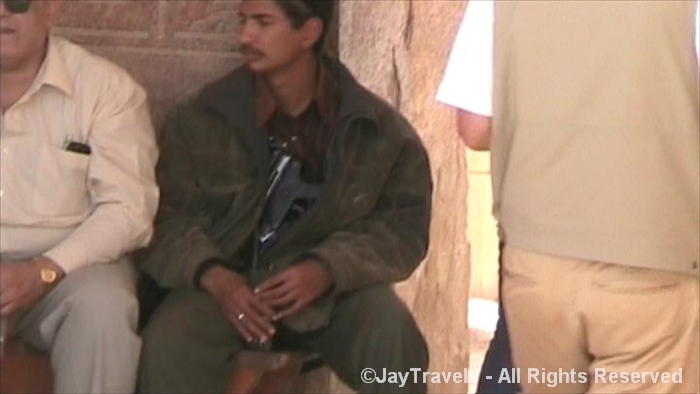 AK-47s, uniformed police, undercover secret police with Uzis hanging out of their jackets – or all three!  My initial thoughts were – whoa – what the hell is going on here that this is necessary?  After about 10 minutes – I felt like I was in the safest place on the planet – no one, I mean no one even looked like they were going to start something.  In fact, I get the impression all of the firepower was targeted towards foreigners from other Middle Eastern countries looking to make some sort of statement – not the Egyptian people themselves.
Getting Around
When venturing around Egypt, you have to decide the best way to get from point A to Point B – and how to communicate once you get there.  Outside of many tourist locations, very few Egyptians speak English.  When taking a cab in Cairo – it's best to have someone in your hotel write down where you are going to pass to the cab driver.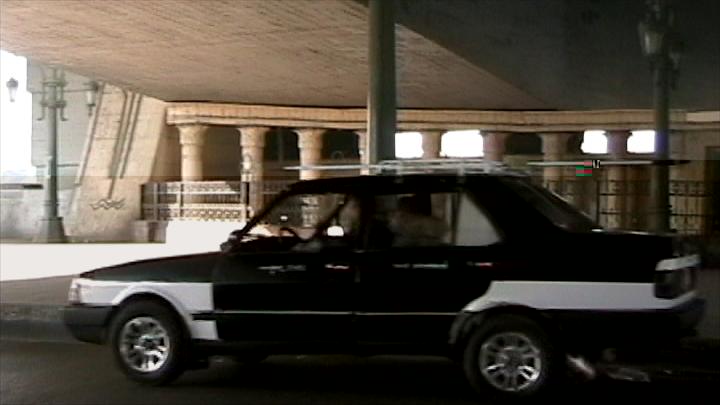 I should probably take a second to talk about the term 'cab' in Egypt.  In most of the country, there are two terms used to reference paid assisted driver – cab and limo.  A 'Cab' is easy to spot – they are Black and White 1980 Dotsun 4-door sedans – with no Air Conditioning.  In case I didn't mention it – average winter temperature in Cairo is 89 degrees – up to 105 degrees in the summer.  Nuff Said.  On the other hand, 'Limos' have AC – but aren't what Americans would call a limousine, they are… wait for it…. Toyota Corollas.   Nice.
Private Guides vs. Group Tours
When on vacation, you may wish to have a professional guide and explain the history and details of the location and/or exhibit.  In my experience, Group Tours can be an inexpensive way to see a location.  The downside is you are likely to be herded around like cattle and at the mercy of the scheduling of someone else.
On the other hand, private tour guides in Egypt are the best in I've ever encountered – period.  In Egypt, you just can't roll over one day and say – "hey, I know the area – I'm gonna be a tour guide".  Each candidate was to take at least 4 years of college with an emphasis on the history of Egypt, must be fluent in a minimum of 3 languages (Egyptian hieroglyphics mandatory) and get recertified every two years.  All this training makes them the most knowledgeable and competent guides I have ever come across in terms of the Egyptian history and its landmarks.  They also possess the necessary contacts throughout the community to assist their clients with getting the best experience – whether discounts, warnings of scams, etc.  I used 3 different official guides to three different cities – each one was exceptional.  I wholly recommend this option instead of the group tour deal.
Cairo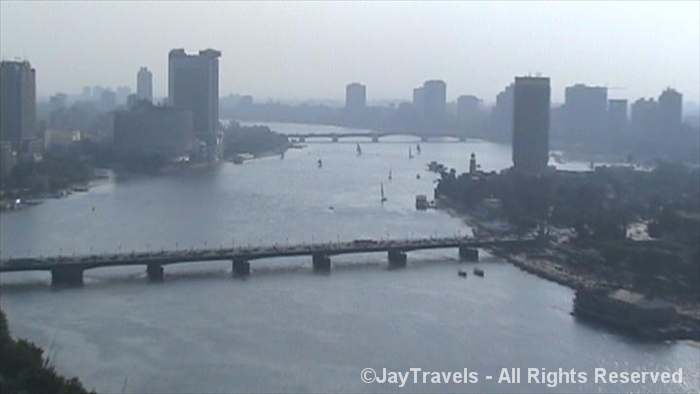 The 16th largest city in the world, Cairo feels more like many US large cities than a desert oasis.  Major corporations like Oracle, Microsoft and KPMG have enormous buildings in and around downtown Cairo – not to mention all of the popular hotel chains like the Hilton, Marriot and Four Seasons.  What makes Cairo a little different is the giant Nile River flowing through the middle of it – which has the advantages a waterway provides, such as cruise tourism and fresh seafood.
Like any large city in the world, Cairo has the usual offerings, e.g., plays, concerts and the like.  Here are a few I indulged:
Cairo Tower

– The tallest free standing monument in the city, the tower is located in downtown Cairo just off the banks of the Nile River.  From the top of the structure, you can see up to 100 miles on a clear day – easily capturing the Great Pyramids & Sphinx in nearby Giza.  The restaurant on the top floor also serves as an enclosed observation deck – making the 360 degree rotation in little over an hour. About $15 for outside observation deck only.

The Egyptian Museum

– The primary museum in Cairo houses the most extensive collection of statues and artifacts from the period than any other museum in the world.  The official home of King Tut's tomb, nearly 30 mummies of different Pharaohs and their families, scepters, crowns, thrones and almost anything else you can think of (like teeth).  This place is so huge it takes up almost two city blocks.  Very impressive!  The only thing that sucked was that no photography or pictures were allowed.

Khan el-Khalili Bazaar (Cairo Market)

– A giant swap meet in Old Cairo that if nothing else, will give you a genuine Egyptian shopping experience.  Other than the Chinese, the Egyptians take bartering to an entirely new level.  This is not for the faint of heart – if you are silly enough to pay what's on the sticker – they are smart enough to sell it to you.  Just understand nothing in the market is "authentic [insert_priceless_artifact]" and you'll have fun.  One word of caution – this bazaar is where I ran into Scam Dude – so keep your wallet safe and stay in an area where there are crowds.
…Continued
Related Articles You Might Be Interested In: