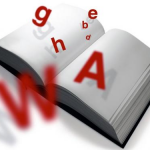 Well, the short answer is – it depends.  While becoming fluent in the local language of your destination could be helpful, I would not say it is necessary in but a few circumstances – such as when doing business.  What would be helpful is to learn a few key phrases in the local language of the destination in which you will be visiting.
It is not practical to learn a new language every time you go to a new country – you'd be studying all your life.  What makes more sense is to choose a single language that you are most likely to encounter based on your future travels (think 5-10 years).   But which one should you choose?
Most Popular Languages in the World
| | | |
| --- | --- | --- |
| Rank | Language | Number of Speakers |
| 1 | Chinese (Mandarin) | 1 billion |
| 2 | Spanish | 420 million |
| 3 | English | 360 million |
| 4 | Hindo | 285 million |
| 5 | Arabic | 221 million |
As you can see, the most popular language in the world is Mandarin Chinese – more than twice as many speakers as the next highest spoken language.  Unfortunately, this is only useful if you are traveling to mainland China.  Spanish, the second most popular language – is the official or secondary language in over 30 countries around the world.  Mexico, Spain, almost all of South American (with the exception of Brazil – where they speak Portuguese), and a good part of the Caribbean all speak Spanish.  Not to mention a good deal of the population within the United States speaks Spanish.  Based on these statistics, it appears like the most beneficial long term choice is to learn Spanish.  Of course, if you will be frequently traveling to the Middle-East or China, you should choose the most appropriate language.
Okay, I've Decided, Now What?
Once you've decided to learn a few phases or fully immerse yourself in a new language, you'll have to decide the best way to go about learning that language.  There are a few options:
Local Tutor

– A quick Google or Craigslist search should bring back a good deal of tutors in your area.  This is likely the most expensive option – but also likely to be the most effective.  Use this option if you intend to go beyond a few phases in the new language.

Self-Paced Software

– A much less expensive option to a human tutor are self-paced software programs.  These tools range from the overly simple (software dictionary) to extremely elaborate (tackle grammar, tense, etc.).  Many of the higher end programs contain video, speech recognition, and mobile versions to take with you on to your destinations.  Many companies – including the US State Department – use these tools instead of (or at least in conjunction with) a human tutor.  Prices range from $30 to over $500.

Dictionary\Word Book

– The simplest and least expensive of all of the options.  Unlikely to help with any conversational aspects – but can help learn a few key phases, e.g., "Yes", "Thank You", "Where is the nearest restaurant", etc.

Informal

– Another way is to be informally trained by a friend or acquaintance.  While not as structured as some of the other methods – it has the advantage of usually being free and closer to the way normal people speak (including slang).
Regardless of the method you choose, the key to learning and retaining this new language is to find someone to practice with on a frequent basis – preferably daily.  Like many things in life, if you don't use a skill – you lose it.
Advantages of Learning Another Language
The obvious advantage to learning the local language is that better communication fosters a more enjoyable and safer trip.  In my experience, cab drivers never know any language beyond their native tongue – and that isn't always the language of the country you are in!!  Also, if you ever travel outside of the 'tourist' areas, fewer and fewer people will be bilingual – so knowing the language can help you accomplish your goals.  Beyond travel, being fluent in another language could help you become more marketable in the job market.
My Personal Experience
Full disclosure – I don't know a lick of any other language.  What I learned prior to my trip to Tokyo I forgot, I avoided foreign language classes in high school like the plague, and barely learned much Spanish from my time in Miami.  In all of my travels outside of the country – the fact that I couldn't speak the language has never been a problem only once.  This is because in many other countries – a good percentage of people in large cities are fluent in more than one language – and that second language is frequently English.  Also, of the locations I've visited, many are either former British colonies or were occupied by the US as some point in time.  This means – even if the local language is say Japanese – most of the street signs, restaurant menus, etc. are actually in English.  Finally, my experiences haven't been that far outside of the major cities and/or tourist areas.  Tourist areas tend to ensure there are speakers of the most frequently serviced languages on staff – which more often than not tends to be English speaking travelers.
Bottom Line
Can you get away without learning the local language? Of course you can – I don't know any other language than English.  However, if I knew the local language in any of my international trips – it would have been helpful, particularly in Havana.  Again, it really depends – if you end up in the mountains in Argentina – you better know the language or have a guide!
I think it's time for me to get some self-paced learn to speak Spanish software!
Happy Travels

Related Articles You Might Be Interested In: