Rio de Janeiro was the first stop on my first South American adventure that took me through 5 cities in 3 countries. Over the course of nine days, I hit Rio and Iguazu Falls on the borders of both Brazil/Argentina, Colonia del Sacramento in Uruguay and finished off with Buenos Aires in Argentina.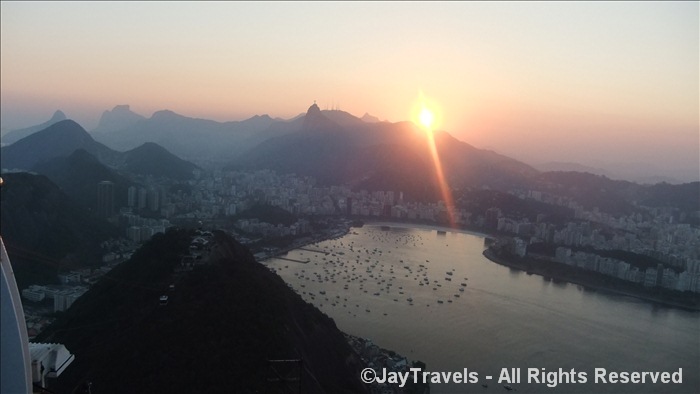 Destination at a Glance

Date of Trip
September 2010
Destination Good for
Beach, Party, Picture Taking
Best Time to Go
Always hot – though winter (Dec-Feb) is most comfortable
Currency/Conv. Rate
Brazilian Real / 1 BRL = .60 USD – Favorable
Good Way to Get Around
Rent Car: No
Public: Yes
Taxi: Yes
Walking: Yes
Appox. Trip Cost
Moderately Expensive
Speaks English?
Some, tourist areas mainly
Entry Requirements
Passport – $140 Visa fee for Americans
Do it

The Beaches – Copacabana, Ipanema and Leblon
Sugarloaf
Christ the Redeemer/Tijuca National Park
Hang Gliding off of Corcovado Mountain

Skip it

Walking around with expensive jewelry/electronics

Didn't get to do

Wasn't able to attend my first in-person Soccer (Futbol) match.
Party with the locals
Samba school / Carnival rehearsal

Would I Recommend
Yes
Overall Trip Rating
Trip Review
(Click Thumbnails to see Full-Sized Images)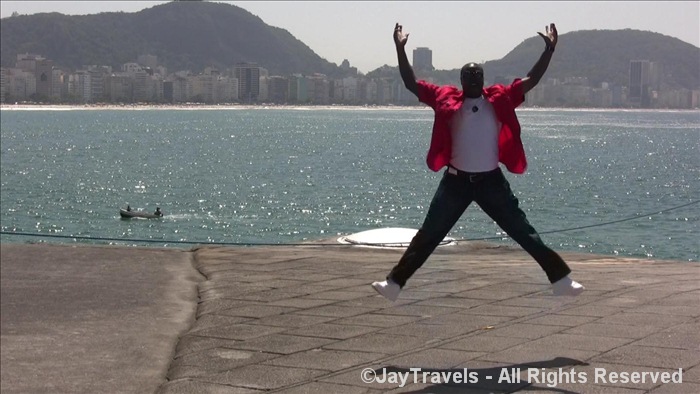 If you are a US citizen, unfortunately you will have to go through a somewhat laborious and expensive Brazilian visa process. The expense is mostly due to the US State Department's insistence on charging Brazilian citizens the equivalent of $140 US for visa/entry fees to visit this country. The Brazilians (and many other South American countries) have imposed a 'Reciprocal Fee' in response. To make matters worse, the Brazilian tourist visas are controlled by regional agencies, e.g., the Boston consulate handles parts of the northeast, Los Angeles would handle Southern California and I'm stuck with the Atlanta consulate – which to be kind – has the worst website ever. Half of the content is in Portuguese the other in English with no conversion utility, some content lives on Brazilian servers (which some browsers deem as a security threat) and no way to telephone anyone if you have a question. Assuming you can navigate this mess of a portal; you complete the application online, schedule a face-2-face visit, turn over your passport photos, current passport and 160 bucks and return in a few hours to pick-up your visa. The most important thing to understand is that unlike many other countries, you cannot get the Brazilian visa on arrival; you will be turned away and put back on a US bound flight at your own expense (most airlines won't even let you board the plane without the visa).
Getting In and Around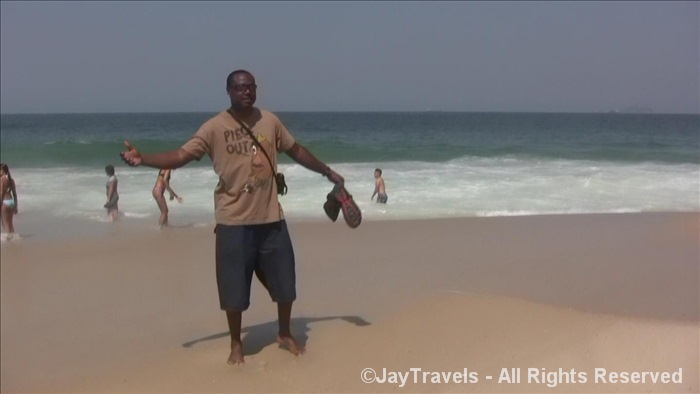 To me, the best season to visit Rio is during its winter (June through August) where the average temperature is around the 80s F. Summer temperatures (90s-100s F) along with the humidity may be a little unbearable for some – especially if you are in a crowded area like during Carnival celebrations. Rio is a fairly large city of 6 million residents within over 450sq miles – though most visitors will stay downtown (if traveling for business) or in the Zona Sul (South Zone) if you are doing the tourist thing. Unfortunately, there isn't a train from Rio's Galeão International Airport (GIG) into Zona Sul so you'll either need to take a bus/shuttle, taxi (expensive) or rent a car – all of which will take you 45min to an hour depending on traffic. 'Depending on traffic' is really a misnomer – traffic is always bad in Rio from what I can tell and what the locals have said. If you intend on visiting the city during any of the upcoming large events (Carnival, Olympics, etc.) – keep in mind the traffic is likely to be exponentially worse than normal since there are only 2 train stops for the entire Copacabana and Ipanema beach areas – limiting the ability for the city to accommodate the extra crowds.
In terms of navigating the city once in from the airport, Rio's train system will drop you within walking distance of most attractions or within a short bus ride (Rio has an excellent public transportation system). Interestingly, many/most of the buses don't have automatic card readers or cash acceptors – they have human cashiers. They literally have one person to drive the bus and another who sits at a cashier's desk next to a turnstile that takes your money. Wow – now that's a jobs plan! There are tons of taxis in Zona Sul should you need them, just beware they can turn out to be expensive due to the time just sitting in traffic.
My suggestion is not to worry about staying in a beachfront property. You won't be able to step out of your hotel's door and onto the sand; the beaches are separated by 4 lane avenues (almost expressways) – so there's really no reason to pay more for a beachfront hotel unless you are dying to have an ocean view from your room. Even if your hotel is 10 blocks from the beachfront – we are talking about a 5-10 minute walk at the most. Officials say don't drink the tap water and most locals have filters in their home faucets or drink bottled water (something to do with the sewer system).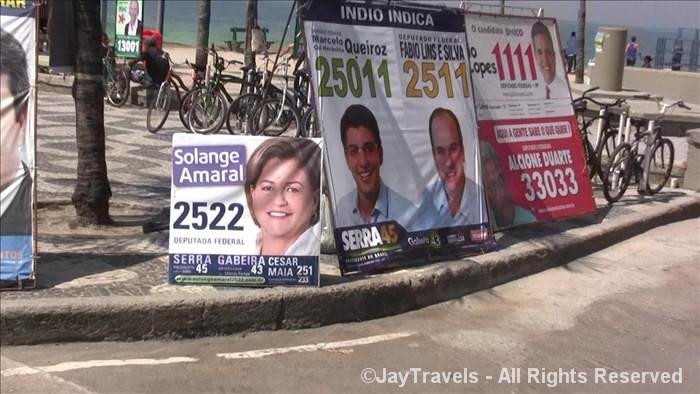 One last note, it was election season while I was in Brazil and I learned it is compulsory (required) for every eligible citizen to vote. In fact, Brazilian citizens cannot renew their passports, get a job, leave the country and a host of other things if they do not prove they have voted in the last election. Imagine how the US political system would be different if everyone was required to vote. Ponder than for a moment. In any case, it was fairly interesting to witness that politicians are the same no matter where you go.
The Sites
The Beaches

– There are several beaches in and around Rio; the most popular for tourists are Copacabana, Ipanema and Leblon which are within walking distance of the Zona Sul. Copacabana is the largest and probably the most famous; followed by Ipanema and Leblon. On Sundays, many of the main arteries that line the beaches are closed to street traffic. Two piece bikinis and Speedo boxers are all the locals wear – anything else and you are immediately tagged as a tourist. The turquoise to light blue water is simply stunning to look at, though sometimes the beaches are closed due to fecal runoff after heavy storms (Yuk). You'll see everything from volleyball and soccer matches, surfers, ad-hoc beach parties, workout stations and plenty refreshments stands selling fresh coconut water.

Sugarloaf Mountain

– During the time when sugar cane was Brazil's primary export, the refined sugar was packed into bread like loaves for shipment – which is where the mountain got its name. The mountain itself is a combination of granite and quartz and is one of Rio's most popular attractions. Getting to the top of the mountain is a two stage cable car ride. The first leg takes you to 700 feet to Urca Hill where you'll find a few restaurants, exhibits, Helisight's helipad and several vantage points of the city for those unable/unwilling to ascend to the next stage. A glass egg-shaped 360-degree view cable car takes you to the second stage of the mountain at 1,300ft. Facing the city at this point, you can clearly see Copacabana beach on the left, Christ the Redeemer straight ahead, the downtown skyline to the right and airplanes takeoff/land from the small airport (Santos Dumont I think) on the far right. The cable car ride is R$30 per person to the top roundtrip. I suggest going an hour or so before sunset, as you can start off with a helicopter tour on stage one then ascend to stage two to take pictures while the sun is still up, wait 20min or so and start taking night pictures. Rio's skyline really comes alive after dark.

Tijuca National Park

– The largest urban national park/rainforest in the world – it literally spans over 12 miles smack dab in the middle of the city (over the city actually). They say that the rainforest actually pulls heat away from the rest of the city – lowering the temperature by up to 9 degrees. Inside of the rainforest, there are dozens of nature trails, exotic birds, a few animals (many not native to Brazil) and over 35 waterfalls. You can take public transportation to the park; however, at least 3 people (the concierge at the hotel strongly advised against it) stated the neighborhood around the park entrance isn't the safest. So I booked a tour with Jeep Tour which conducted a 4 hour tour of the park complete with hotel pickup/drop-off for R$80 per person. Corcovado ("hunchback" in Portuguese) Mountain is technically part of the park and is the giant granite hump that holds the Christ the Redeemer statue.

Christ the Redeemer

– At over 130ft tall and another 30ft wide, it is probably the most photographed landmark in all of Brazil. Sitting atop the peak of Corcovado Mountain, on a clear day you can take excellent panoramic photos that include the Tijuca Rainforest, Copacabana, Ipanema and Leblon beaches, Maracanã stadium, downtown Rio, the lagoon and Sugarloaf Mountain. The monument has been voted one of the New Seven Wonders of the World. No need to pay for a tour, take the train to Borafogo station then bus #422 to the Cable Car/Tram entrance. The trams costs R$36 roundtrip and takes about 20 minutes to get to the top.

Forte de Copacabana

– Built right before World War I, the Copacabana Fort was built to protect the city from invading navies. In addition to the giant overhead cannon, there's a museum with a few relics including the barracks and ammunition storage areas (no pictures inside); as well as, a number of artillery guns scattered across the grounds. The excellent views of the Copacabana beach and its skyline alone are worth the R$4 admission.

Santa Teresa Historic District

– A neighborhood in Rio that is popular with the artist and tourist crowds due to the architecture originating as far back as the 17th century. The primary draw however is the Santa Teresa Cable Car/Tramway that starts downtown and passes over the Carioca Aqueduct (Aqueduto da Carioca). I read there was a mudslide that ruined some of the tramway's tracks, so I skipped it during my visit; but it should be repaired by now.
Next Page: Things To Do
Related Articles You Might Be Interested In: