Brussels has its share of good times – EU Headquarters, Atomium, Royal Palace, Mini-Europe and some of the best beer in the world!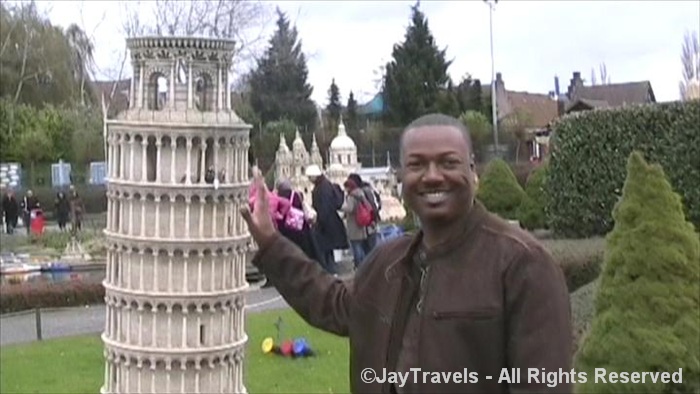 Destination at a Glance

Date of Trip
November 2009
Destination Good for
Shopping, Culture/History, Eating
Best Time to Go

Spring-Early Summer before August
Currency/Conv. Rate
Euro/ 1 USD equaled .68 Euro – Unfavorable
Good Way to Get Around
Rent Car: No
Public: Yes
Taxi: No
Walking: Yes
Appox. Trip Cost
Moderate to Expensive
Speaks English?
Many
Entry Requirements
Passport Only
Do it

Atomium/Mini-Europe
Beer & Waffles

Skip it

Brewery Museum
Manneken Pis

Didn't get to do
Kasteel Beersel
Would I Recommend
Yes
Overall Trip Rating
Trip Review
Nestled in the northern section of Europe, Belgium is becoming a major player on the international scene – both politically and for its culinary achievements.  The relatively large airport handles domestic and international direct flights from across the globe.  A good thing considering its capital city – Brussels – is the de facto headquarters of the European Union.
Getting Around
French is the primary language spoken – followed by Flemish.  Like most other Western European countries, a sizeable percentage of the population speaks more than one language – even outside of the tourist areas.  You ask 'Speak English?" and they say – "Not too good" – then they begin speaking English better than your cousin Ray-Ray.  While it's nice being able to communicate when traveling to a foreign land, you can't help but feel a little ignorant when many people speak two – if not three languages – and you can barely eek out 'Yes' in Spanish.
The public transportation is excellent in Brussels.  There are an intricate number of trains, trams and buses that cover just about every inch of the city limits.  There are three kinds of trains in Brussels – Metro (inside of the city), the 'B' Train (inter-city Belgium domestic routes) and the Eurostar (Bullet train to London or Paris).  Oddly enough, Taxis are not very prevalent in Brussels – they wait outside of tourist hotels only.  It's rare you'll see one on the street to flag down – likely due to the ease of use of the mass transit system.  Also, unless you are going to Kasteel Beersel – there's no reason to rent a car either – parking is scarce and expensive.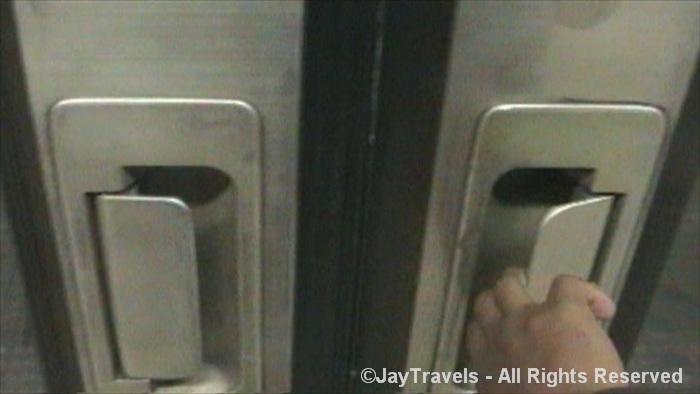 Finally, one of the sweetest things about the city is its intelligent use of energy – specifically public equipment such as trains, buses, etc.  This tripped me up when I arrived – as the doors to the train didn't open at each stop.  Turns out when a train stops, all of the doors don't open – just the doors that are needed.  If you are standing in front of a door (either already on or getting on the train) – you simply push a large button on the door and it opens.  Even cooler, escalators don't run unless someone is actually on them – meaning, they will start to move 'automatically' as you walk on them.  Same for lighting in many public places (restrooms); sensors in the wall detect movement and turn on automatically.  After X seconds of non-movement, the lights automatically turn off.  Brilliant!
Central Brussels
Royal Palace

– In the touristy section of the city, this courtyard is surrounded by a church, palace and old style buildings.  The church is lined in 14k gold and the palace's sheer size is something to behold.  In the evenings, there is a light show in the courtyard.  With it almost being December, the Christmas tree was already up and lit in the middle of the square.   Not earth shattering, but decent pictures to be had.

European Commission/Parliament

– As Brussels is the European Union headquarters, all of the member nations descend on the headquarters or parliament buildings to partake in EU business.  The Berlaymont Building serves as the EU's headquarters – and it is a sprawling metal building that takes up an entire city block.  In the sunlight, the building shines as if it were made of nickel.  There aren't any tours of the headquarters building; however, there are tours of the parliament building when the commission is not in session.  When in session, visitors can view the proceedings via closed-circuit television.

Manneken-Pis

– If you've read guide books you'd think this was a towering statue with overt and subtle theological messages.  Really, it's just a 5 ft tall statue of a little boy taking a piss.  Wow – glad I saw that!!  Lame.

Brewery Museum

– In a place like Brussels – "Beer" and "Museum" should go together like nothing else.  I took a tour of the Heineken museum in Amsterdam – which was a complete history of the manufacturer, interactive exhibits and free beer.  The Brussels Brewery Museum – is bullshit!  Two giant rooms – one playing a lame documentary and the other including a bar where you get your single cup of unnamed beer.  Only 5€, but still – this place sucked!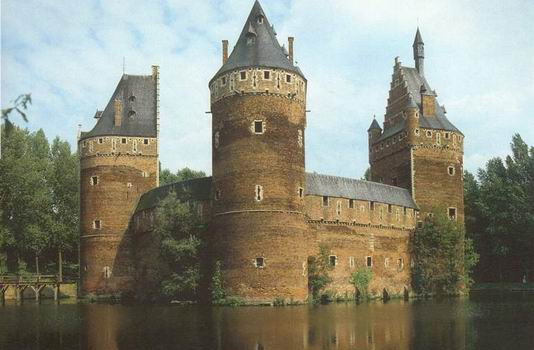 Outside of the city is one of the few attractions I did not get to see – Kasteel Beersel.  Apparently this is one of the few remaining 'castles' in Belgium that is fully intact – including moat, drawbridge, towers, etc.  Unfortunately, there is no train service to this location and a taxi would be 50€ each way ($62 US).  If you are planning to go here, you'll need a car or hook up with a tour guide.  The attached picture was not taken by me (I didn't go), but I wanted you to know what it looked like.
…Continued
Related Articles You Might Be Interested In: