The article for best travel sites for planning your adventure can be found here.
What's Most Important – Cost or Comfort?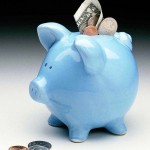 This matters for obvious reasons, but typically comes down to your relative financial position and your expectations about the level of service you require.  For instance, when I was twenty – cost was the most important factor in choosing a trip – not only because I was broke – but because "I didn't know what I didn't know".  This is to say that since I had not experienced the upgraded suite or first class plane ticket – I had no concept of missing that experience.  Furthermore, when I was 20, I was more likely to 'rough it', e.g., sharing a room in a Hostel with 4 other people or taking a cruise where my cabin is next to the engines humming all night.  Now that I'm a little older, I prefer to travel the more comfortable route.  Unsurprisingly, this decision costs a little more.
There is no right or wrong about this – it's whatever makes you feel comfortable.  The goal of this article is to match your finances and expectations with several sites that cater to those needs.
Flights/Hotels Only
In the old days – airlines didn't have a good Internet strategy and would rely on 3rd party reservation sites to sell tickets.  The airlines generally allotted a certain number of tickets to the 3rd party pool and those sites would sell them and collect a nice fee from the airline.  The airlines got hip to this game and decided to build better websites and – gasp – sell their own tickets!  A quick comparison check between 3rd party sites (Orbitz, Travelocity, and Expedia) and each airline's own site (Delta, American, and United) show the prices and availability of options are nearly identical.  The myth here is that you can find less expensive fares/rooms on these sites – the reality is they aren't any less expensive.  In addition, not buying your fares on the airline/hotel site may incur some loss of benefits, e.g. the ability to change your ticket, select certain seats, or take advantage of many promotions.
With that in mind, there is value to using these third party sites, some of which I've listed below:
Comparison

– Instead of navigating both Delta and United's websites individually, a single search on a 3rd party site will display every published fare from participating airlines.  This allows you to compare airlines and make your choice based on price, departure time, number of connections, etc.

Mixed Bookings

– In some cases, using one airline for a portion of the trip and a different airline for the other is valuable due to price or departure availability.  This obviously can't be done on a single airline's site.

Identify Lowest Prices

– For whatever reason, airlines haven't figured out a good deal of travelers simply want the best price and are flexible to travel when the best prices are available.  Unfortunately, airline sites are not setup to find the least expensive flights – you generally have to select a specific date first.  Many 3rd party sites display the cheapest flight for the next 30-60 days – then – display the specifics, e.g., days of week fare is available.
The key here is although these sites make it easier to find the flight you are looking for – they don't offer any flights that are less expensive than what you will find on the airline's own site.  Of these 3rd party sites, my favorites are:
Kayak – Searches airline and other 3rd party sites for the best rate to your destination.  Easy to use sliders allow you to filter the results by the criteria important to you, such as number of connections.  Once ready to purchase, you are taken to the site in question (usually the airline itself) to purchase your ticket – no need to register for sign up with Kayak.
Farecast – Now Bing Travel from Microsoft, provides a service very similar to Kayak.  Farecast goes an extra step by providing an estimate of whether to Buy Now (price will go up in next 7 days) or to Wait (price will drop in the next 7 days).  In addition, Farecast will give you a 30-day chart of where the fare has gone – so you can get an idea what direction the fare is trending.
Travelocity Tuesday Deals – Every Tuesday, Travelocity posts new sale fares to destinations across the globe.  What's interesting about this version is it allows you to sort the sales list based on the origin, e.g., best fares from Atlanta.
Hotels.com – Pretty good site for comparing hotels, including landmark searches, condos & private residences, price guarantee and user reviews.
…Continued
Related Articles You Might Be Interested In: