Random Thoughts/Musings Acquired During My Travels
These are some of my takeaways about other cultures and about myself acquired during my year long sabbatical.  The list is in no particular order and are not necessarily the most important thoughts of my journey(s).
Going Solo

– I kinda like traveling solo.  I thought I would be bored or feel self-conscious thinking everyone was looking at me assuming "this guy couldn't find a date?" but those thoughts evaporated very quickly on the first trip.  Traveling alone, I had the freedom to go when & where I wanted without having deal with anyone else's schedule, or wait on them to get ready in the morning or be concerned about what they will/won't do on the trip.  And just about anyone will take a picture for you.  I've detailed the pros/cons of traveling solo in greater detail.

What Bag??

– After my trip to Thailand, I realized checking a bag is an unnecessary burden.  Aside from the checked baggage fees (over $800 in my Australian trip), lugging around a large suitcase from city to city is tiresome.  It's simply easier and faster getting out of the airport on arrival and returning to the states when you don't have any bags in baggage claim.  I cut down on the need to check a bag by better matching/packing clothes and replacing my giant Nemo 200 Scuba gear with a the Liquid Image 320 Scuba mask.

Me Ignorant

– I often felt ignorant traveling to other countries where a good percentage of residents speak multiple languages.  By learning a few key phrases like "Hello", "Thank you", etc. in the local language, I was able to get by.  That said, I couldn't help feeling a little dumb and lazy only knowing one language when it is common for people in Europe to be fluent in 2-3 and folks in South Africa to speak 6-7 (there are 11 official languages in South Africa).  I plan to fix this!  My goal is to acquire basic fluency in Spanish within the next year – but I need someone to practice with me.  Any takers???

King Bed Please

– I am at a point in my life where I don't want to sleep in a dormitory style hostel or Couchsurf with strangers.  Both are very cheap and relatively safe options for traveling abroad – I'm simply willing to pay more for greater privacy and comfort.

Drive a Stick

– In the US, very few cars these days have manual transmissions.  With the exception of the really cheap or sport cars, many US carmakers no longer even offer manual transmissions as an option.  Outside of the US is an entirely different story; automatic transmissions are fairly rare (mostly limited to the luxury car market).  In Johannesburg, I had a hell of a time driving a manual transmission on the left side of the road with the steering column on the right side of the car.

You Gotta Light?

– In a growing number of places in the US, smokers are demonized and treated as outcasts.  Smoking has been banned in many restaurants, clubs and even in some public places.  Not only is smoking alive and well outside of the US, I would say it's thriving.  Buenos Aires and seemingly all of South Africa were particularly heavy in terms of the number of chain smokers.  Interestingly, the preferred brand of many international smokers is the US produced Marlboros.

Jay Class

– I'm really built for Jay Class (aka First/Business class).  Paying for bags, getting on the plane last, being squished in sardine sized seats and paying for food & alcohol just stinks.  I know that sounds a little snobbish – but when you've been upgraded enough times it's rather shocking to have to sit in coach.  Besides – you gonna turn down an upgrade???  Didn't think so.

No More Clubs

– I must be getting old because I didn't visit nightclubs very often during my trips.  I used to hit the clubs until the wee hours of the morning, but I just don't have the desire anymore.  Besides, the story is basically the same – sweet music, lil libation, hot women, breakfast and bed.  I've seen this movie before; hell, even made a few.

Around the World

– Someone asked me whether I was doing an RTW (Around the World trip where one continuously travels from destination to destination without returning home); to which I replied "no – I go home in-between each trip".  They responded "Why"?  Frankly, I didn't have a good answer for that other than I hadn't even thought about it.  In fact, I had never even heard of the term gap year until I began meeting other travelers from Europe.  Certainly something I'll be thinking about when the next sabbatical comes about.
Each destination had its own experiences, so I'll save them for the individual travel reviews.
All Good Things…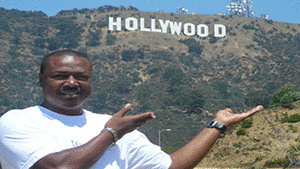 Everywhere is on my List!
Thanks to everyone who helped to make this possible; from my friends and family cheering me on, to other travelers providing advice and a cool boss who was willing to keep a seat warm for my return to the organization.  I've gained experiences I will cherish forever and have met a ton of new people from around the globe.  While my year long sabbatical has come to an end, new and thought provoking articles on this site will not stop!
In the coming weeks, I'll be posting reviews of every one of the trips I've taken in the last year.  In addition, the Travel Advice, Tips & Tricks, Travel Gadget Reviews and the popular Traveler Spotlight series will continue.   I still have several places to go on my Bucket List, so this is by no means the end of my travel career.  I will continue to travel; I just won't be averaging an international destination a month as I was the last year.  My next goal is to buy an RV and visit every contiguous state in the union or some other wacky plan that pops into my head a year or two from now.
Until then – who do I have to screw to get to Antarctica on the cheap?
Related Articles You Might Be Interested In: