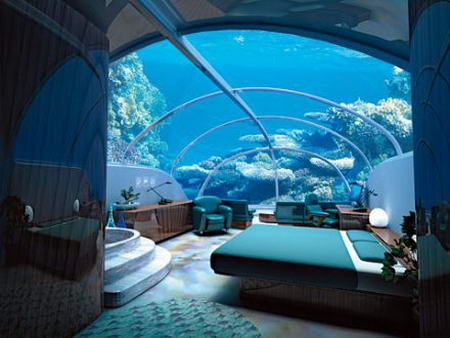 Just because it's cold where you are doesn't mean you shouldn't take a break from the snow, salt, wind and the people at work.  In fact, all the more reason to getaway.  Depending where you are headed, you may find the best prices to locations you've always wanted to go are on sale (known as off-peak).  After all of the stress related to Christmas, Family and the inevitable return to work – what could be better than a sunny getaway to take back a little 'me' time?
Don't live in a cold climate, no problem – why not try a few winter (snow) related activities?  Here are a few travel ideas to help with your winter getaway – separated by the types of travel you might be interested in doing.
Getting Warm Stateside
Florida

– Miami, Key West, Tampa, Orlando, Panama City – take your pick.  If sun, sand and warm weather is your thing – you can't go wrong in Florida.

New Orleans

– NOLA (New Orleans, Louisiana) is an excellent warm weather getaway.  Whether partying, culture or nature is your thing – NOLA has it all.

San Diego

– Though not as hot as Miami, its temperature can best be described as 'pleasant' year round.  The world famous San Diego Zoo, Sea World and miles of beaches makes San Diego an excellent getaway.
Cold Weather Related
Skiing

– There are a number of options if you are looking to do a little skiing or snowmobiling.  Though not as famous as the slopes in Colorado, the East Coast offers a few spots for those not will to make the haul to Aspen.  This list can help you locate the nearest ski resort regardless of where you live.

Cabin Rentals

– Wherever there are mountains – there are usually cabins.  A quick Google search on "cabin rentals + Your_State" should yield various price points and amenities.  Options include everything from a true log cabin with no electricity to log cabin 'looking' mansions with movie rooms, Internet and in-house Jacuzzis.
International
Caribbean

– Both Jamaica and the Bahamas offer close and relatively cheap travel from the East Coast.  Montego Bay and Nassau respectively are excellent choices.

Puerto Rico

– Though not really international – the flight and the fact that Spanish is the official language makes it feel that way.  No matter – you get to enjoy a tropical location without going through customs.  Win-Win in my book!

South America

– Though a lot more expensive, Argentina and Brazil are on most American's Bucket List.  As an added benefit, the US winter is the middle of South America's summer.  Hotties on the beach in Rio – need I say more?
Family Fun
Orlando

– Disney World, Universal Studios and warm weather.  What else could the kiddies want?

Los Angeles

– Disneyland, Knott's Berry Farm and Universal Studios are just a few family friendly activities in Los Angeles.  Several miles of beaches don't hurt either.
Romance
Paris

– Ahh, the City of Love.  Yes it's cold in Paris during the winter – but this is just an excuse to get closer to your mate.

San Francisco

– With relatively pleasant weather year around, San Francisco is a good place to really get into another person.  Take a trip down to the Embarcadero, eat dinner with a view of the Bay/Golden State Bridges or share in a wine tasting excursion to one of the many local vineyards.
Singles
Out of the Ordinary
Surprisingly Not So Great
The places below sound like they would be interesting trips no matter what time of year you decide to visit.  My experience is – not so much!  Think twice before booking a trip to these destinations – there's a reason they are on sale in the winter.
Las Vegas

– Most Easterners think – "Vegas – that's in the desert right?  It's always hot there".  Not so fast.  Las Vegas can get down to the 30s from December through February in the evenings.  Even with daytime highs in the low 60s, this isn't necessary the weather to 'let it all hang out' now is it?

New York City

– Driving in the snow, waiting on a cab or – gasp – freezing your ass off on the EL platform waiting on the train.  Really?  Whose idea of fun is this??  Skip it until April.

Beijing/Shanghai

– Hong Kong is sub-tropical, so it rarely gets below 65F.  On the other hand, Beijing & Shanghai are not – try 28F with a foot of snow.  This is why there are plenty of sales to these destinations.  What good is the Great Wall if it's covered in snow?

Europe

– Cold, drab, gloomy, rainy – I could go on – but why?
Those are my ideas – share your thoughts below.
Happy Travels