No visit to our nation's capital is complete without experiencing the National Mall – oh and Ben's Chili Dogs! .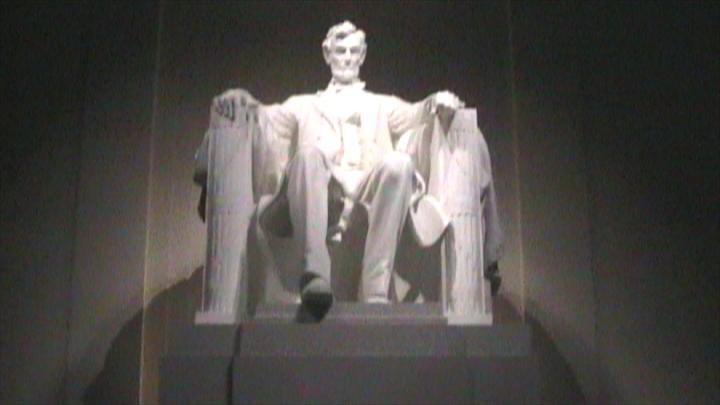 Destination at a Glance

Date of Trip
May/ 2009
Destination Good for
Shopping, History/Culture
Cities Visited
NA
Currency/Conv. Rate
US Dollar / NA
Good Way to Get Around
Rent Car: Yes
Public: Yes
Taxi: Yes
Walking: Yes
Appox. Trip Cost
Moderate
Speaks English?
Everyone
Entry Requirements
NA
Do it

Washington Mall
Bureau of Printing & Engraving
Ben's Chili Bowl

Skip it

Traffic
Flying into Dulles – damn near an hour away

Didn't get to do

Georgetown
Howard University
Professional Sports

Would I Recommend
Yes
Overall Trip Rating
Trip Review
Long the playpen of lawyers and lobbyist, there was little to do beyond the normal tourist areas – particularly during the evening hours.  In addition, it was also known as the murder capital of the country for a good part of the 80s and 90s.
Well, things have changed.  Also known as the 'District', Washington DC is in the mist of a renaissance.  Downtown DC is being transformed into a decent environment after 5pm.  Much of the crime and drug dealing that was only a few footsteps away from the White House 10 years ago has been swept away.  Gentrification has turned once predominately low income neighborhoods into expensive yuppie communities.  All the while, the Georgetown vibe continues to go strong.  In short, the city no longer shuts down after 5pm and is worthy of a weeklong vacation.
Because of limited parking and awful traffic, the best way to get around the city limits is by cab or DC's excellent public transportation.  A word of advice for those who persist in driving – get a GPS system. DC has one of the most ridiculous grid systems in the world – it is absolutely the worst!  Streets are either Avenues, Street Numbers, Names of US States or US Presidents – all thrown together in the most nonsensical manner you could imagine.
The Washington National Mall
As popularly known today, the National Mall is a two mile stretch of landmarks that starts at the
US Capital and ends at the Lincoln Memorial.  In between are some of the most famous landmarks in the United States – including the Washington Monument, Reflecting Pool, the Smithsonian Institute, and the World War II Memorial.  Over 25 separate memorials and/or landmarks in just this two mile area – you could spend a week and not experience everything.  A few of the landmarks I visited are below.
Washington Monument

– There are laws that prohibit the height and/or line of sight of buildings in the downtown DC area.  The reasoning behind this is to prevent snipers from taking a shot into the White House.  One of the few exceptions to these restrictions is the Washington Monument – in fact, it's the tallest structure in Washington DC.  On a clear day, you can see the entire District and good chunks of Virginia and Maryland.  Even on a bad day, you have a bird's eye view of the surrounding federal buildings – including the White House, Capital Building, Pentagon, and the Lincoln & Jefferson Memorial amongst others.  There are full color maps at teh top of the monument – most with pictures as far back as the 1900s – which illustrate what the buildings are in all four directions.  As you descend from the top of the 555ft structure, the Park Service guide will turn off/on the CIA inspired secret glass to see artifacts donated from every state in the union.

White House Tour Fiasco

– Taking a tour of the White House sounds like a really cool thing to do, something few citizens get an opportunity to do.  Now I know why.  If this isn't a reason not to let the government manage 'anything' – I don't know what is.  This has to be one of the most convoluted and ridiculously managed processes I've ever seen.  Talk about the left hand not knowing what the right hand is doing.  Long story short, I visit the White House website for tickets and they refer you to your Senator or Congressman's office.    I called my Congressmen's office and the conversation goes something like this (my responses are in grey):
To schedule a tour, we'll need your Full Name, Date of Birth and SSN.
WTF??? My SSN – for what?
"911 Security – and you'll have to email it to us"
WHAT?  I'm not F'ing sending my SSN via email – have you lost your mind?  I proceed to read info over phone and ask can I request a specific date?
No – Secret Service provides next open slot.
When's next open slot??
Don't know, they don't tell us
Well how will I know if I'm approved?
Someone will call you
3 Days before my arrival, I call back:
What's the status of my application?
We can't check status – we just send it in
So how do you even know it was submitted and received correctly?
We don't, someone will call you if you are approved – if no one calls you didn't get approved.
Nice.  Not surprisingly, this monument of efficiency didn't net me any tickets.  At least I was able to hustle a Congressional Tour of the Capital out of this waste of time.
US Capital Building

– While the tour itself didn't take you to every Senator and Congressman's office, I did have an opportunity to walk past a few offices, such as the Speaker of the House.  In addition, the bottom the Capital building is filled with monuments and artifacts from every state in the union.  While we were there, there was a bomb scare near the rear entrance of the capital building that caused the entire rear to be evacuated while simultaneously trapping those already in the building for about 40 minutes.

Jefferson & Lincoln Memorials

– Both are very picturesque monuments – especially at night.  The Jefferson Memorial is separated from the rest of the Washington Mall – meaning it's a pretty good walk.  The Lincoln Memorial on the other hand is at the West end of the National Mall – in front of the Reflecting Pool. By the Reflecting Pool is the WWII Memorial – which has a contribution from every state in the union (pretty cool at night as well).

Memorial Day Parade

– Every Memorial Day, nearly 100,000 bikers from across the country descend on Washington DC in tribute to POW-MIA (Prisoners of War-Missing in Action) soldiers from all of the recent wars in which the United States was involved.  This certainly didn't help DC's already frustrating traffic – but a very interesting (and loud) experience none the less.

Arlington National Cemetery

– While other monuments in DC are more grandeur, nothing has more of an emotional effect than Arlington National cemetery.  Service men from all four branches of military are buried in the cemetery in sections devoted to specific wars, e.g., Korean, WWII, etc.  Beyond the sea of white tombstones, there are several memorials on the grounds – including JFK's burial site.  If visiting the cemetery, try to attend the Changing of the Guard ceremony at the Tomb of the Unknowns – which takes place every half-hour in the summer and every hour in the winter.
…Continued
Lesser Known – But No Less Cool
Beyond the normal tourist traps are some of the lesser known exhibits.  What makes these items so nice is most of them are interactive (and indoors).  These are the top five I visited.
Food
While DC has not been known for food, there are a few standout places.  According to population statistics, DC has the highest percentage of East African immigrants in the country – Ethiopians in particular.  As such, there are a number of excellent Ethiopian restaurants – several lumped together around U Street.  In short, Ethiopian food is relatively spicy food and is served in a manner encouraging you to eat with your fingers.  You use a special type of bread called Injera to pick up the meats & vegetables from your plate.  I tried Dukem and was more or less happy with their offerings.
Although not really a port city, the proximity to Baltimore and the Virginia coast line makes it close enough to get fresh fish without driving an hour to the coast.  One popular seafood restaurant is Phillips Seafood in downtown DC.  The restaurant is simultaneously a huge seafood buffet (everything you can think of) and a conventional sit down restaurant.  Is also fairly expensive – but the lobster buckets for two (two large lobsters, 2lb snow crabs, shrimp, clams, mussels, potatoes & corn for $90) is the best I've seen in a while.
Next up – the Bethesda Crab House for some Blue Crab.  I learned something here – which is the way you've seen people eat Blue Crab in the movies (a la beat it with a hammer) is actually the worst way to eat them.  Beating the crab crushes all of the bones in the process – requiring hours picking them out of the meat.  Thanks to YouTube, I learned the correct way to eat these suckers – and it was the best crab ever!!!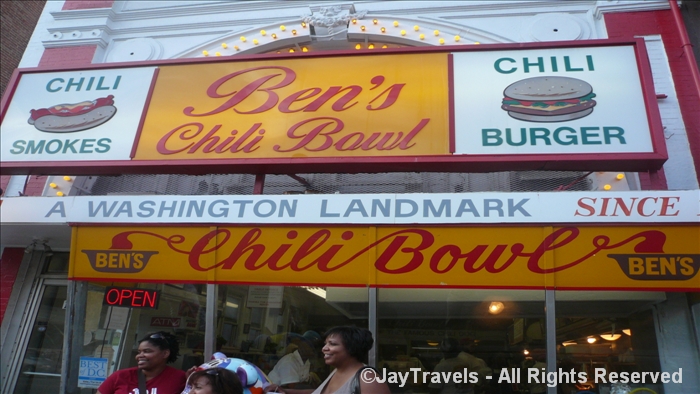 Last but not least – Ben Chili Bowl.  Actually a historic location in Washington, DC – I never miss a chance to get a half-smoke (sausage) with chili whenever I'm in DC.  Not as inexpensive as they used to be – nevertheless some very good eating.  They even have vegetarian sausage and dogs if that's your thing.  Get There!!
In Closing
I like DC – both the environment and the people.  In the 80s, it was one of the most violent cities in the country but due to gentrification and better living standards (government is largest employer and is hiring) – the city has become a wonderful place to visit.  Be sure to visit a number of areas I didn't cover in this write-up – including the Georgetown area, Jazz clubs on U Street, Howard University and if you have the time – a Wizards or Redskins game.