Posts Tagged 'South America'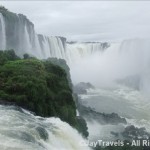 Iguazu Falls is one of those places where the phrase 'pictures just don't do it justice' is 100% accurate. No offense to Rio's Christ the Redeemer – but to me Iguazu Falls is the real New Wonder of the World in Brazil. Simply awe inspiring!!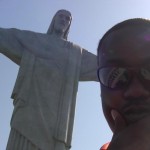 Rio manages to pack a staggering amount of beauty into a relatively small area – whether Sugarloaf, Christ the Redeemer - even the Favelas from a distance. While it's unfair to say that beauty is only skin deep, visitors must be aware of their surroundings to prevent becoming a victim of Rio's darker side.