Posts Tagged 'North America'

This is the third and final installment of my traveling to Cuba series. Come with me as I share my personal experiences in the capital city of Havana including the original Tropicana, 1950s convertibles, fine cigars and some of the most beautiful people you'll find anywhere.

There are tons of watersport activities to do in Cancun. Throw in world class fishing/scuba diving in nearby Cozumel, Jungle/Cenote excursions near Playa del Carmen and the Mayan ruins of Chichen Itza/Tulum and it's easy to see why Cancun is such a popular destination.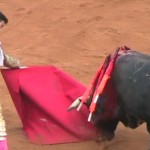 Mexico City Travel Review - Mexico City is unlike the more Americanized Cancun – but it is the biggest city in North America. Aztec Ruins and the largest Bull Fighting ring in the world - that's Livin la Vida Loca!