Posts Tagged 'Mexico'

There are tons of watersport activities to do in Cancun. Throw in world class fishing/scuba diving in nearby Cozumel, Jungle/Cenote excursions near Playa del Carmen and the Mayan ruins of Chichen Itza/Tulum and it's easy to see why Cancun is such a popular destination.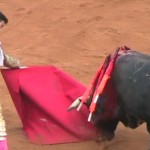 Mexico City Travel Review - Mexico City is unlike the more Americanized Cancun – but it is the biggest city in North America. Aztec Ruins and the largest Bull Fighting ring in the world - that's Livin la Vida Loca!