"He who fails to plan, plans to fail" – Proverb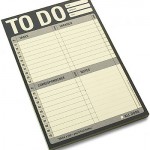 So you've decided to take a vacation – great!  Now we need to ensure you get the most out of the vacation; which is to say – we need to make sure you achieve your intended goal(s).  "Why on earth do I need a 'goal' for my vacation – I just want to relax" you say?  Well – "Relaxing" is your goal – which isn't as easy as it sounds without a little planning.
Setting a Goal
From my perspective, there are a few general reasons why we go on vacation;
To relieve stress or to 'get away' from a stressful situation – like your job.
Important functions, e.g., wedding, reunions, annual family/friend outings, etc.
Adventure/exploratory activities
Romantic getaway
All or some combination of the above
These reasons are essentially the inputs to achieving our 'goals' on the trip.  If our reason for taking the vacation is to have a romantic experience with our significant other, our goal most likely wouldn't include activities that don't enhance the reason for taking the trip.  The best way to achieve that goal is to put together some sort of loose itinerary for your trip.  Here's a simple example of the reasoning for formulating an itinerary.
Vacation – I need to get away because my job is stressing me out so much I'ma smack someone.
Goal – Spend some time away from anything that causes me stress so that I come back to work refreshed.
Itinerary – Sit on beach all day, leave watch, cell phone and laptop at home, daily massages, and drink until I get wheely, wheely sleepy!
While this is a simple example, it illustrates the need to have your actions match your expectations (goals).  Using the example above, if the goal is to reduce stress – it's highly unlikely you will meet that goal if you plan an activity that increases it – like joining conference calls in the hotel room.
Itinerary
Planning some sort of itinerary ensures you make the most out of your vacation  On many occasions, I've asked folks what they did on their weeklong vacation and they say "not much" or in some cases – struggle to remember.  I've also listened to people say they couldn't wait to get back from their vacation because they were bored.  To me, these situations sound like the person didn't get the most out of their vacation.  Just 'being' at a tropical location or a historic site doesn't guarantee a good vacation – you generally have to 'do' something.  Even if your goal is to 'do nothing' – there's still some level of work involved.  You have to plan not to bring your work to the vacation, you have to schedule spa time, etc., etc, etc.  Finally, having some sort itinerary ensures you actually get to most – if not all – of the things you'd like to see or do completed. …Continued
Components of an Itinerary
How Much – How much are these activities going to cost – both individually and as a whole?
When – Are there operating hours for this activity or is the activity not open on certain days (weekends, national holidays, etc.)?
Priority – A general priority of each activity, e.g., these 5 things we must do – everything else is a nice to have.  A priority will help you spend your time on important stuff and not waste time on the unimportant items.
Restrictions – Such as no cameras or video inside the museum (I really hate this one).
Transportation – How are you going to get to the activity – cab, rent a car, someone will pick you up, etc.?
How Long – How long will you actually have to do all of these things?  Will any of these items span multiple days?
Once you have documented these, the fully fledged itinerary is a snap.  Documenting these items in this way has a funny way of indicating how good a trip it will be. It will be pretty easy to see if you actually have enough activities to fill up the time you will be on vacation.  Once you have created an itinerary, you'll have to decide how you want to go about experiencing your activities – as part of a guided tour or on your own.
Touring – Self or Guided?
When traveling on vacation, there are generally two ways to participate in activities in your itinerary – as part of an itinerary created by someone else (tour operator, travel agent, etc.) or by doing it yourself.  Both have their advantages and disadvantages – a few of which I'll point out below.
Tour Operators
Tour operators are companies that specifically cater to tourists looking to have a professionally guided tour of some destination.  Tour Operator offerings can be as simple as an hour-long tour of a museum or a multi-day safari adventure.
Advantages
Takes out all of the work on your end in planning activities.  You generally don't have to worry about entrance fees, transportation between included tour venues, etc.    Many are all-inclusive, meaning they will provide transportation to/from your hotel, feed you and provide a full schedule of daily activities.  Usually, all you have to do is show up – you already know exactly what you are going to do and when before the tour starts.
Many Tour Operators have local knowledge to share that may be difficult to obtain on your own.
Tours can be tailored to your individual needs.  You can save money by participating in a large group tour or you can pay extra for a private tour guide.
Many tour operators know the environment in which they provide the tour fairly well – so they will steer their customers away from shady vendors and beggars.
Most tour operators can recommend sites that are worth seeing and exclude others venues that have not received favorable feedback from previous customers.
'Can' be less expensive than seeing the same site on your own – as the tour operator can charge a lower rate and make their profit in volume (though this isn't always the case)
Disadvantages
If participating in a large guided tour, you may experience the 'heard' mentality.  Some tour operators do not limit the number of individuals (or the limits are very high).  At best, this causes a less than personal experience.  At worst – you don't get any experience at all.  Imagine a single tour guide trying to speak loud enough so that 50+ people can hear them in a public place.  This brings me to the second disadvantage…
Too many people – both in the tour itself and the location of the tour – particularly in high demand locations.  When I was in Cairo at the Pyramids, busloads of people would descend on this place with a many as 1,000-2,000 people at the site as any given moment.  Imagine a tour guide trying to speak over all of these people.  Some operators even use a bullhorn (my goodness).
You are generally stuck with the other tourists that sign up for the same tour you signed up for that day.  Obnoxious guy on bus – too bad.  Babies that won't stop crying – tough.  Grandma needs to stop every 5 minutes to rest – sorry.
No freedom- everything is set in stone.  You go when and where you agreed to go – at what time they tell you.
No guarantee the tour guide is any good whatsoever!  Some tours only provide recorded tour information – the human may not even speak your language.  Even if they do speak your language – their interpersonal skills may be awful.
Sometimes, you don't actually get a lot done.  It takes time to load bus, drive to event, get people back on bus, etc.  Even worse, while it may be easier to have the tour operator pick you up from your hotel, you actually have to sit through the driver stopping at 6-10 hotels before you actually get going to what you paid to see.
Kickbacks – greedy tour operators don't make as much as they would like from the payments you provide – so they often take you to a [insert lame store here] as a 'courtesy'.  This is where tourists think they are getting a deal for something – but in reality they are either being overcharged or given outright garbage.  Tour operators do this because they get a fee for every tourist they bring to in the door.
Cost of activities doesn't include 10-15% tip (and yes you should always tip your tour guide!!)
Tour Operators are in business to make money – so many over hype the offerings.
…Continued
Planning Your Own Itinerary
With a little bit of elbow grease and know how, planning and executing your own itinerary can be a rewarding experience.
Advantages
Your schedule, your way.  You get to plan what you want to do, when you want to do it.  Complete and total freedom.
No need to account for anyone else's needs, schedule, etc.  If you start an activity, don't like it and want to leave – do it.  Want to stay longer – that's fine as well.
Avoids most all of the pitfalls of using tour operators, such as – confined schedules and kickbacks.
'Can' be less expensive – depending on the activity.  You certainly won't have to tip a tour guide when you are done.
Disadvantages
More work for you in terms of planning – both logistically and budgetary.
As a visitor, you don't have the local knowledge many tour guides possess, so you'll have to research it before hand and figure it out once you arrive.
Can be more expensive – though not always the case.
You are on your own – so you'll need to recognize the scams and ward off beggars.
Since you don't know the area, you may not know the best things/venues to see or the best times to see them.
Tips for Planning Your Trip
Whether you go the tour operator or self guided route, keep these tips in mind when planning your trip.
Make sure you have identified why you are going on the trip and what the goal(s) of the trip will be.
Come up with a prioritized high-level itinerary.  List the top 5 things you want to do on this trip, as well as, a list of other things you'd like to do if you have time.
Don't over plan!  You shouldn't feel the need to plan every detail of your itinerary, e.g., 10:30am eat breakfast, 11:00am drive to event, 11:45am have fun….  This is an opportunity to have fun – not manage every single little detail.  Do your top five and ensure teach activity is open on the days you intend to arrive – and go!
The Internet is your friend.  Read the various guidebooks for your destination, evaluate hotel reviews from sites like TripAdvisor, and get an in-depth idea of the local surroundings via WikiTravel. Read My Favorite Travel Planning Sites article.
Your friends and this site ;o) – are also good resources.
Hopefully, after reading this article you have a better idea of the value of putting together an itinerary and this helps you get the most out of your vacation.  If you have any suggestions or would like to comment, please post them below.
Happy Travels!!