Los Angeles is the place to see and be seen. Whether in Hollywood, Beverly Hills or Venice Beach, LA keeps it looking good.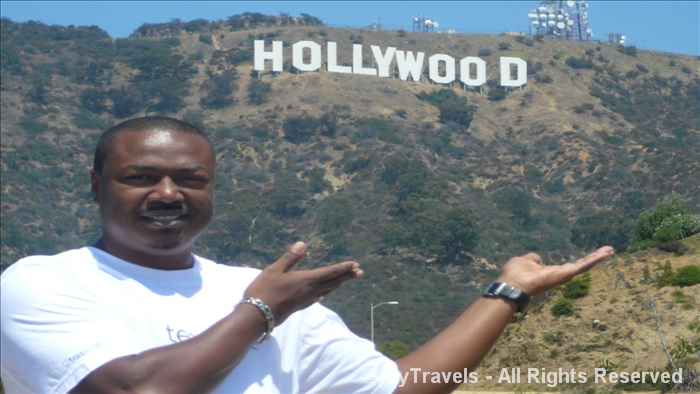 Destination at a Glance

Date of Trip
August 2009
Destination Good for
Shopping, Beach, Theme Parks
Best Time to Go

Year Round
Currency/Conv. Rate
US Dollar / NA
Good Way to Get Around
Rent Car: Yes
Public: No
Taxi: No
Walking: No
Appox. Trip Cost
Moderate to Expensive
Speaks English?
Everyone
Entry Requirements
NA
Do it

Venice Beach
Sporting Event (Lakers, USC, etc.)

Skip it

Lame Celebrity Restaurants
Beverly Hills

Didn't get to do
Theme Parks
Would I Recommend
Not Really
Overall Trip Rating
Trip Review
I have to be honest – I never really had a desire to go to the "City of Angels" for a vacation.  Although I hadn't been since I was a little kid (small enough to enjoy Knot's Berry Farm), what the city is known for really didn't excite me.  I have no desire to get into the entertainment industry, Atlanta traffic is bad enough and I don't need a boob job!
While planning for a late-August business trip to Orange County, I noticed flights were either sold out or triple the normal price.  As this was relatively soon after Michael Jackson's death, the smaller Orange County/John Wayne airport apparently couldn't handle the number of folks breaking their necks trying to get into LA.  Of course LAX could so I decided to fly there instead.  Might as well spend the weekend in LA and drive up to the OC for my meeting on Monday.   Turns out the second largest city in the country has a little more to offer than what the stereotypes might lead one to believe.
The Famous Five
You can't visit Los Angeles without at least seeing some of its more well known landmarks.
Theme Parks

– There's no shortage of theme parks in the LA area – the most popular of which being Disneyland.  Though obviously not as large as the Disneyworld in Orlando – this family oriented theme park is still pulling in the customers.  Both Universal Studios and Paramount Studios offer tours as well – with Paramount's version focusing more on the movie making side of things than themed rides.  Finally, Six Flags and Knots Berry Farm offer all the latest in roller coasters and carnival rides you can take.

Hollywood Sign

– While you can actually see the Hollywood sign from several parts of LA, if you'd like to get a picture of the sign without it looking like a footnote – you'll have drive up the hills.  Hollywood Hills to be exact – this 15 minute drive up some pretty steep hills that will have your ears popping half way up.  Once you reach the top (3202 Canyon Lake Dr Los Angeles, CA 90068 if using GPS), you can take some fantastic photos of the sign, as well as, the valley in which it sits in front.

Hollywood Walk of Fame

–
Over a 3½ mile stretch of Hollywood Boulevard contains reddish/pink 'stars' embedded into the concrete.  These stars represent individuals who have excelled in the Film, Television, Radio, Music, and Theatrical industries.  I believe there are over 2,500 stars in total – with new ones being added throughout the year.  Since I was there two weeks after Michael Jackson's death, there was a huge crowd surrounding his star (the Jackson's group star was further down the street).  Pretty cool if you are into this kind of thing – you can stare in awe over the famous stars and wonder how on earth some of these people got one in the first place (Brittney Spears – really??)

Grauman's Chinese Theater

– Called "Mann's" when I was growing up, this theater is famous for being the staple for Hollywood movie premieres.  Opened in 1927, it sits along the Hollywood Walk of Fame.  Other than the obviously beautiful architecture – it's just a theater.  Nothing really special about the place.

Beverly Hills /Rodeo Drive

– When people say Hollywood – most folks think movies.  Say, LA – sun and sand.  Beverly Hills – money.  And it's hard not to miss – from the $500k Maybachs to the huge mansions – this place ain't for small change.  Rodeo Drive's strip of high-end stores cater to this demographic.  In the past, this was one of the few places you could find the 'it' stores such as Jimmy Choo, Dolce & Gabbana, etc.  Nowadays, these stores are everywhere – Atlanta, Chicago – even Las Vegas – these high end stores are no longer the exclusive domain of Beverly Hills.  All of this makes the experience – a big yawn!  In fact, the recession seems to be hitting this area pretty badly – as there were plenty of "For Lease" signs up and down Rodeo Drive.  Skip It.
…Continued
Related Articles You Might Be Interested In: