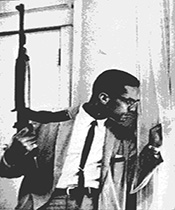 This is the second of my three part series on traveling to Cuba.
» Part 1: History & Why You Need to Go
» Part 2: Getting There By Any Means Necessary
» Part 3: Through My Own Eyes
Part One of the series focused on the history of the embargo, how the embargo is portrayed in the US and my opinions on why every American should visit the island. Part Two focuses on how a US citizen can qualify/travel to Cuba and a few tips on what to expect once they arrive. Finally, Part Three will detail my personal experience on the island in the familiar trip review format – including pictures and video.
Part Two assumes you have decided to take the plunge and visit the forbidden island but aren't sure how to go about it and how to avoid the pitfalls. Information about how a US citizen can qualify for travel to Cuba, actually getting to the forbidden island, where to stay, what to expect on arrival and returning to the US safely and without incident are included in this article. If you are not a US citizen, this obviously doesn't apply to you – but it may be a good read nonetheless. As you read through this article, I want you to keep in mind of one important fact – I am not an attorney. You should take my experiences (as well as anyone else's) with a grain of salt – your mileage may vary. Showing the US Customs Agent a copy of this blog article is unlikely to help with any situation you may encounter. If you are in any way uncomfortable with the steps I'll outline, I suggest you visit a Visa attorney with experience in these matters.
Qualifying for Travel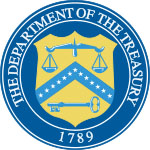 It's important to understand that it is against US law to contribute to the Cuban economy – it is not against Cuban law.  The big misconception is the Cuban government doesn't want or in some way makes it difficult for US citizens to visit the island.  This couldn't be further from the truth.  In fact, your presence off the plane in Havana is likely to be greeted with… a shrug.  The Cubans welcome all visitors with open arms.  There are two ways of getting to Cuba – legally and illegally, both of which I will outline below.  I warn you, except for the "I'm gonna wing it" approach, the process to legally get to Cuba is fairly time consuming and difficult (because you must qualify).  To that point, here's an overview of your options;
Legal: Specific License

– Specific Licenses must be applied for and are approved on a case-by-case basis by the US State Department.  Specific licenses are primarily granted to those who have immediate family living in Cuba, are freelance journalists, those participating in international sporting events (like the Olympics), teaching/enrolled in a recognized university, religious activities and humanitarian causes (hurricane relief).   In most cases, the traveler will not have to engage in the complete licensing process themselves; their Job/School/Organization will likely complete most of the paperwork on their behalf.  To be clear, any visit to Cuba for the purposes of conducting business (including nonprofit) is strictly prohibited.  Once you have been granted the Specific License, you may legally purchase a direct charter flight ticket to Havana from Miami, New York or Los Angeles.  Many of the US based travel agencies authorized to book flights to Cuba will not do so unless you have a Specific License.

Legal: General License

– A General License differs from the Specific License in that the traveler does not have to obtain prior approval from the US State Department but they must still qualify and document the license in order to legally travel.  Areas where a General License would be issued are professional journalists on assignment, full-time professionals doing research/agricultural activities, those on official government business and members of international originations.  Tourism is not an acceptable reason to visit Cuban under the General License provisions.

Illegal

– By far the easiest and riskiest way to get to Cuba.  If you simply feel "the hell with it, Da Man can't keep me down and ima go where I wanna go", then this is this a common if not precarious way of traveling to Cuba.  In fact, most US citizens who travel to Cuba do so without a Specific or General License (read illegally) and for the most part – nothing happens to them.  Before you stop reading to pack your bags for your danger filled jaunt to Havana, I'd suggest you take a moment to read the 'Getting Back' section to understand the consequences of this action.
Steps for documenting a General License:
Should you determine that the General License is the most appropriate license for your circumstance, these are the high-level steps you'll need to take to properly document your status.
Determine whether you fit into any of the categories listed in the state Department's General License section
Complete a General License Travel Affidavit which states you are aware and have met the OFAC regulations for travel to Cuba.  Affidavit must be notarized by an attorney or a notary public.
Write a short letter describing the purpose of your visit showing the activities are in line with permitted travel to Cuba.
Obtain a letter from your employer/organization that clearly shows you are full time employed in a profession related to your General License pursuit.
Create an itinerary of your activities while in Cuba that relate to the legitimate reason for visiting.  Include the person(s) names if applicable, dates/time and activities.
Bring a copy of the Dept. of Treasury rules for General License along with you during your trip.
This last bullet is critical because not every Customs Agent knows the General License rules specific to Cuba.  You can assist in your re-entry process by highlighting the relevant sections of the law (the section stating General Licenses do not require prior approval).   Don't let an uninformed Customs Agent impact your re-entry.  A more detailed explanation, as well as a few document templates can be found here.
Getting Into Cuba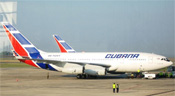 Keep in mind that just because you have been approved for travel to Cuba, Delta airlines still can't fly your there; you'll need to charter a flight if you want to fly directly into Havana from the US.  Charter flights are not cheap; I've heard of $1,000 tickets for the 45 minute flight from Miami.  For this reason, many people go through a 3rd party country even if they have a Specific License.
Using a 3rd party country allows US citizens to get to Cuba using airlines not beholden to the US embargo – usually national carriers of the 3rd party country.  The most popular 3rd party countries are Canada, Bahamas, Jamaica and Mexico.  If you live in the upper Midwest or Northeast, Canada is likely your easiest and least obstructive option of getting to Cuba.  If you live in Florida, particularly South Florida, the Bahamas is a good option since that flight is only about 45 minutes from Miami.  Jamaica will certainly work, but it's not the most efficient option since you have to fly past Cuba to get to Kingston and then fly back north to land in Havana.  For everyone else, the best option is probably Cancun as it is only 50 minutes flight time from Havana and is served by two carriers Mexicana and Cubana Airlines.  Remember, flying into Cuba via a 3rd party requires a little patience, faith and cold hard cash.  Your US based credit/debit cards are completely useless.  Also, since you must pay cash for the tickets and you can only do that at the airport – you will be at the whim of market conditions, e.g., supply-demand may push the $200 ticket a month before takeoff to $500 the day of the flight. One other thing, purchasing a ticket the same day of travel opens the possibility that there may not be seats available when you arrive at the airport.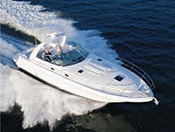 An alternate method of getting into Cuba is via your own boat (no cruise or charter boat will take you there).  Technically speaking, if you visit Cuba without putting any money into that country's economy – you haven't broken any laws.  Again, it is not illegal to be in Cuba, it is illegal to contribute to its economy.  If you have a boat big enough to make the roundtrip without refueling, swim to shore (docking your boat in the marina requires payment), fished over the side of your boat for food and brought your own water – you are good "technically".  Unfortunately, Uncle Sam is fully aware of this little loophole boaters in South Florida have tried to use in the past and considers any time spent inside Cuba longer than a single day to be prima facie proof of violating the embargo.
Regardless of how you get into Cuba, the Cuban immigration control agency is fully aware of the embargo and will not stamp your passport.  You will be issued a temporary visa card which you keep with you throughout your stay.
Finally, as of May 1, 2010, tourists, foreigners with temporary residence in Cuba and Cubans living abroad who visit Cuba will have to purchase medical insurance.  The insurance can be purchased from foreign companies approved by the Cuban government or by Cuban firms at the ports of entry.  Diplomats and representatives of accredited international organizations do not have to be insured.
Where to Stay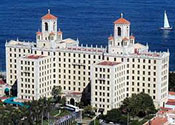 As an American, securing a hotel can be more difficult than getting a plane ticket to the island. Again, since you cannot use your credit cards nor wire money directly to Cuba, you'll need to work through a 3rd party.  If you have a Specific License, there are a few agencies in Florida that can assist you with securing a hotel; but you still must pay cash.  If you don't have a Specific License, then you'll need to wire money to a 3rd party travel agency outside of the United States. Unless you personally know someone who has dealt with a Mexican/Canadian/Jamaican travel agent specifically on Cuban travel, this is not an option I'd feel comfortable doing.  Many travel guides like Frommers and WikiTravel provide detailed information on hotels and their amenities, so I won't regurgitate what's already been said in more detail in those places.  Just understand if you go the hotel route, it will likely be expensive and 4-5 star hotels you may be used to in the US aren't the same as the Cuban versions.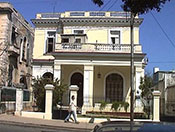 An alternative (and perhaps better) housing option is to stay in a Casa Particular – similar to a Bed & Breakfast in the US.  Legal Casa Particulares (Spanish for "Private House") have been legally granted the right by the Cuban government to rent one or more rooms in their homes to tourists.  There are illegal Casas (those attempting to make money without paying the required government taxes), but I would strongly advise against using those for your and the owner's sakes.  Depending on the Casa, you may have a choice of bed types (twin, double, king), in room TV, private bathroom, etc.  Rates per night range from 15 CUC to 60 CUC (1 CUC = .90 USD) a night depending on the location, type of room and amenities.   Many Casa owners will cook breakfast and/or dinner for a nominal fee, though be sure to negotiate/understand this prior to reserving.
To me, there are several advantages to staying in a Casa Particular instead of a hotel:
Assuming you are dealing directly with the Casa owner, there is no need to prepay for your stay – avoiding the issues with reserving a hotel.  The process is fairly straight forward; you contact owner via email/website and ask for pricing/availability, owner responds via email with rate and pictures of a specific room, you both confirm the reservation and you show up and pay cash.  Easy!
You will get to know the "real" Cuba; at least one side of it.  Cubans are unlikely to discuss matters of politics in public – but are usually more than happy to do so in their homes.  While this view is certainly from the perspective of the privileged few who own their homes, it is certainly a personal perspective you are unlikely to receive at any hotel.
Locals are generally not allowed inside of your hotel room in Cuba (an alarming trend in Latin America).  This may or may not be an issue for you, but if you are traveling alone and hope to get 'lucky' – it won't happen without a little grease to the doorman in your hotel.  Guests are generally accepted in Casas, especially those with private entries.
Generally speaking, restaurant food in Cuba is fairly bland because spices we take for granted (like pepper) are in short supply due to the high cost of importing.  This is a non-issue in a Casa; as spices are purchased in much smaller quantities and are distributed to much fewer people.  Besides, where in the world is home cooking not better than restaurant cooking???
You are contributing directly to into the well being of the person you are staying with.  Some Casa owners derive their entire income from their rentals, others use their rentals as secondary income.  Either way, you are directly increasing their standard of living.
Casas are a hell of a lot cheaper than staying in a hotel.  Casas prices run anywhere from 15-60 CUC per night, while hotels run from 60-300 CUC per night.  Hotels don't necessarily have better rooms/amenities nor are they necessarily in better neighborhoods.
Note: Many Casa Particular owners do not speak English, so you'll need to account for this while you are making your reservation.


What to Expect Once You Arrive
Once you've successfully conquered the maze of obstacles necessary to set foot on the island, there are a few things you should keep in mind during your stay (in no particular order).
Don't talk politics or anything disparaging about the Castros or the government in public. There are uniformed, secret police and informers all around. You saying something bad about Castro or the government might get you a trip to the local station, but the consequences could be far worse for any Cuban you are having this conversation with. If you want to know what the people really think, go to their homes (which is why I suggest staying in Casa). Once away from prying eyes/ears – most Cubans will tell you how they think and what they go through on a daily basis.
Don't start nothing, won't be nothing!  You are not in the United States of America; therefore our laws do not apply.  In the US, you have bail, the right to an attorney, due process, a right to know the charges against you and a right not incriminate yourself.  In Cuba – maybe.  Furthermore, there isn't a US embassy in Cuba to help you should you find yourself in a sticky situation; you will essentially be on your own.  Take this guy; I have no idea whether he is a spy or not – what I do know is he's been sitting in a Havana jail for almost a year with no formal charges and no sign of leaving any time soon.  To be clear, his experience isn't necessarily indicative of the average traveler, but the point is jail is the last place you want to be in Cuba. Don't increase your chances of an unplanned extended vacation by acting like the so-called 'Ugly American'.   Cuba is not for Bitches!  You have been warned.
Cuba is very, very expensive for foreigners, even more so for US citizens.  There is a dual currency in place that makes it one of the more expensive destinations in the hemisphere (something I'll elaborate on further in Part 3).  There is also a 10% surcharge to exchange US dollars making it even more expensive.  The fact that you have to use 'real money' only compounds the issue (your US credit/debit cards won't work in Cuba).
You must budget accordingly; if you run out of money you are royally screwed.  No ATM in Cuba will work with credit/debit cards issued by any US bank or its foreign subsidiaries.  As soon as you land in Havana, put aside your 'get out of dodge' stash which should include your return cab fare (20-30 CUC) and the mandatory departure tax (25 CUC).  Separate this stash from the rest of your money to ensure you don't accidentally spend/lose your only means of leaving the island.
If you do run out of money and/or get into trouble, you can contact the US Special Interest Section in Havana for assistance.  Because it is not a true embassy, they cannot guarantee assistance commonly given in other countries (like access to attorney); though they may be able to assist you in wiring jail/fine money from a relative.  If you are in Cuba illegally, contacting the US government for assistance during your trip will likely be "awkward" to say the least.  I would imagine the awkwardness with US Customs will continue long after you've successfully left the island.
Get a metered taxi – they are almost always cheaper than a negotiated fare.  Metered taxis are quite cheap in Havana so if there is an option, insist on a metered taxi.  Furthermore, insist that the meter is actually used during your trip. Frequently when you ask for the meter to be turned on, the taxi driver will simply quote a price.  Of course this price is always more – sometimes negligibly higher other times double.  If you have to get a non-metered taxi – get your negotiating skills together.  When the cabbie quotes you a price – assume the quoted price is 20% over what you would have paid on a metered run and counter.  If you are staying in a Casa, the locals should be able to tell you how much a taxi will cost.
Always carry a copy of the front inside cover of your passport – both pages.  Do not carry your actual passport – store it in a safe place along with your get outta dodge money.  While this is good advice no matter where you travel outside of the US, it's even more important in Cuba to always have identification on your person (copy) and be able to get out of the country (don't lose the original).
You will be safe in Cuba – safer than in any country I can think of in North America.  Sure, a vendor or cab driver will try to hustle you, but armed robbery or murder – not a chance.  Illegal drugs – cocaine, marijuana, Meth, etc. are also not prevalent in Cuba – further decreasing the crime rate. If there was ever a so-called benefit of a near police state – low crime rates is it.  Don't take pictures of the police unless you ask permission first – seriously!
Most importantly, whether you are in Cuba for business, research or pleasure – enjoy yourself!  Have a pleasant attitude, deal with shortages/unavailability and understand 1st class on the island is a little different than back home.  I reiterate, Cuba is not for Bitches!!!
…Continued
Getting Back into the US (aka the Fun Part)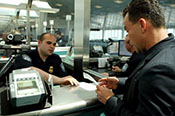 If you are traveling to Cuba illegally or on a General License, this is where you may run into a few 'challenges'; as Customs Agents have been trained to spot travelers attempting to skirt the travel restrictions.  Having said that, to my knowledge no one has ever been convicted of violating the embargo by simply traveling to Cuba for tourism.  Wait a minute you say; I know of some guy or heard of someone who had their "X" confiscated while coming back from Cuba.  True, very true – except the embargo was not the reason.  Like most things, the devil is in the details.   They were prosecuted for lying – either about the visit or the importation of goods (cigars).  That's right, lying to a Customs Agent upon entry into the US is a federal offense.  I would imagine the scenario goes down something like this:
Customs Agent: Have you listed all of the countries you've visited during your time outside of the United States?
Passenger: Yes
CA: Are you sure you didn't go to Cuba?
P: No, no, I didn't go to Cuba.
CA:  Really.  Last chance – is there something you'd like to tell me?
P: No, I didn't go to Cuba.
CA: Then please explain how is it you have two arrival stamps in Cancun with no corresponding arrivals/departures in any other country? How did you accomplish this sir/ma'am???
P: Errrr, ummmm.
Busted!  At this point, you have broken federal law – lying to a Customs Agent.  You can now be searched, your possessions (like your boat) seized and any contents in your bags (like those cigars you were trying to sneak over) confiscated by customs for lying – not violating the embargo.  The old One-Two Step.
Some say the reason no private citizen has even been convicted of violating the embargo for simply traveling to Cuba is it isn't clear if the travel restrictions are constitutional.  The only way to find out is to be charged and tried in court.  In every case I've seen of a private citizen, two things always seemed to be present; the traveler lied to customs and/or they attempted to bring something from Cuba into the country.  I'd be interested in hearing about a case of a private citizen (not on behalf of a company) being prosecuted where neither were true.  Seems to me the US can ill afford to have the travel restrictions deemed unconstitutional, hence the 2-Step.
The point here is if you are returning from Cuba illegally, the key is not to lie about it.  And for gosh sakes, don't try to bring back cigars from Cuba – you cannot fool the dogs!!!!  On the blue form that asks where you've been, clearly write the word "Cuba" and the Customs Agent will likely ask you the purpose of your visit.  If you are traveling on a Specific License, that information will be in the agent's computer system and you will be waived through in short order. If you are traveling on a General License, this is the point you present the information listed above.  If you are traveling illegally – keep your mouth shut!!!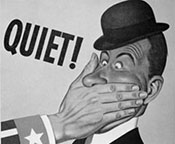 You've just told the Customs agent you have been to Cuba without a license – now what??  Well, I cannot tell you exactly how the Customs Agent will react; that is heavily dependent on a number of factors – including your appearance, the current political climate, the specific Customs Agent's experience and that agent's mood at the very moment you arrive at their station.  When I went to Cuba on a General License, the Customs Agent never even lifted his head nor bothered to ask me a single question even though I May be a Terrorist.  Go figure.  What I can tell you is what rights you have and the formal process in these situations.  First your rights; you have the right to shut the hell up!  Use it!!  I can't stress this to you in any stronger terms.  Don't lie – ever – to the customs agent; but don't tell them your life story either.  Just like on TV, anything you say can and will be used against you in a court of law.
Next thing – relax.  The worst thing that can happen to you at this point is you are issued a summons – you will not be arrested (assuming you didn't lie or attempt to smuggle in a bottle of rum or cigars).  The summons is for you to appear in a special court that manages embargo violations – one that no longer exists.  That's right; the court that hears non-business embargo violations was defunded under the Bush administration.  So, unless it's resurrected – you will never receive a date for the summons.  Talk about a get outta jail free card.


Resources
Here are a few links that may help you plan your visit to Cuba.  I don't endorse or condone any information listed on the sites referenced below.  Again, I am not an attorney and your mileage may vary.
| | |
| --- | --- |
| Cuban Embargo Regulations | Official US Department of Treasury Cuban Embargo page containing every regulation on the books. |
| Cuba Education Tours | Includes a good deal of information on the topic, as well as outlines the steps necessary to obtain a General License for the purposes of Professional Research. |
| Frommers | Destination guide to Cuba that covers everything from hotels, attractions and suggested itineraries. |
| WikiTravel | Very in-depth information about the country and its major cities provided by the community of travelers.  Click on the Havana link for sights, attractions and Casa Particulares listings. |
| Mexicana Airlines | You can place tickets on hold (guarantee a seat) and pay once you arrive in Cancun through Mexicana Airlines; however it can only be done 24 hours prior to the flight.  To place a ticket on hold, you must call Mexicana's international reservations office in Mexico City at (011) 52 55 5998-5998.  Again, market conditions may push the $200 ticket a month before takeoff to $500 the day before the flight, but this is better than flying standby and not getting a seat at all.Update: This option is no longer available as Mexicana Airlines has gone bankrupt and ceased all operations as of August 2010. My apologizes for the incorrect information. |
| Jan 28, 2011 OFC Cuba Travel amendment | Office of Foreign Assets Control's 'relaxed' Cuban travel regulations. Allows for increased travel to Cuba for the purposes of educational studies and religious activities, the ability for US citizens to contribute up to $500 US per quarter to a Cuban citizen and increased visitation for Cuban nationals. Visitation to Cuban for the purposes of business or Tourist still is not allowed. |
| Currency Exchange in Cuba | Very detailed article from Trip Adviser that includes a good deal of information regarding the dual-currencies in effect in Cuba. Everything you need to know including a breakdown of the CUC and CUP, where to exchange money and special considerations for American travelers. |
In Conclusion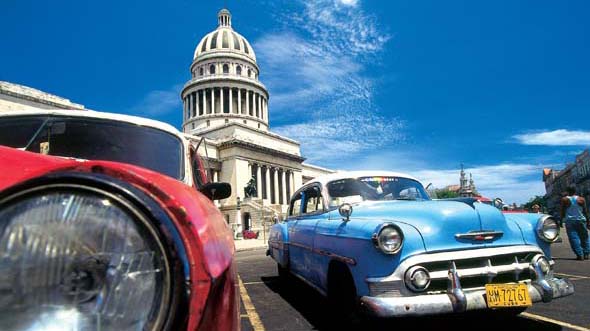 Make no mistake about it, getting to Cuba is a bitch for Americans.  Whether it's the tedious licensing procedures, the unnecessarily complicated flight purchase process or trying to find a place to stay – you have to put in a good deal of effort and planning to visit the forbidden island.  If you are successful, you will likely be rewarded with an experience of a lifetime.  My suggestion is to come up with a reason to qualify for a Specific or General License if you plan to visit Cuba; it can only make the entire ordeal easier.  Even if you don't qualify – I say go anyway!  The near toothless consequences and the fact that embargo enforcement is fairly low on our government's priority list makes the trip a risk worth taking in my opinion.  You should be able to travel wherever you want just like most humans on the planet can (yes, I am aware of the irony of that statement).  All you need is your carry-on bag, documentation, a wad of cash, a good attitude/open mind and Cuba will deliver.