The article for best travel sites for planning your adventure can be found here.
What's Most Important – Cost or Comfort?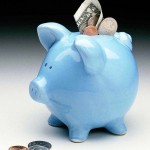 This matters for obvious reasons, but typically comes down to your relative financial position and your expectations about the level of service you require.  For instance, when I was twenty – cost was the most important factor in choosing a trip – not only because I was broke – but because "I didn't know what I didn't know".  This is to say that since I had not experienced the upgraded suite or first class plane ticket – I had no concept of missing that experience.  Furthermore, when I was 20, I was more likely to 'rough it', e.g., sharing a room in a Hostel with 4 other people or taking a cruise where my cabin is next to the engines humming all night.  Now that I'm a little older, I prefer to travel the more comfortable route.  Unsurprisingly, this decision costs a little more.
There is no right or wrong about this – it's whatever makes you feel comfortable.  The goal of this article is to match your finances and expectations with several sites that cater to those needs.
Flights/Hotels Only
In the old days – airlines didn't have a good Internet strategy and would rely on 3rd party reservation sites to sell tickets.  The airlines generally allotted a certain number of tickets to the 3rd party pool and those sites would sell them and collect a nice fee from the airline.  The airlines got hip to this game and decided to build better websites and – gasp – sell their own tickets!  A quick comparison check between 3rd party sites (Orbitz, Travelocity, and Expedia) and each airline's own site (Delta, American, and United) show the prices and availability of options are nearly identical.  The myth here is that you can find less expensive fares/rooms on these sites – the reality is they aren't any less expensive.  In addition, not buying your fares on the airline/hotel site may incur some loss of benefits, e.g. the ability to change your ticket, select certain seats, or take advantage of many promotions.
With that in mind, there is value to using these third party sites, some of which I've listed below:
The key here is although these sites make it easier to find the flight you are looking for – they don't offer any flights that are less expensive than what you will find on the airline's own site.  Of these 3rd party sites, my favorites are:
…Continued
Do It Yourself Package Deals
These sites have been the most helpful to me in putting together trips that involve flight, hotel and car – whether for business or vacation.  Although buying a flight or hotel separately via 3rd party sites rarely net significant discounts, combining flight and hotel (and sometimes car) 'can' net big discounts.  In my experience, these discounts are nowhere near what they used to be – but every bit helps.  Here are a few of the sites I use:
Note: Southwest Airlines does not allow their tickets to be sold on these sites – so be sure to check their site directly to ensure you have the best fares.
Should I Use a Travel Agent?
3rd party Internet reservation sites (like Expedia, Orbitz, etc) display current rates for the destination in question which are valid at the time of the search.  Online Travel Agents generally pre-purchase an allotment of airplane tickets and hotel room combinations in bulk.  This allows them to offer a set rate over a finite period of time – usually heavily discounted.  Travel agents generally specialize in a particular region, such as Asia, Latin America, etc. This specialization makes them more familiar with the destination in question and in a better position to assist you with planning your itinerary, e.g., whether a visa is required, scheduling tours and/or activities on your behalf if you don't speak the language.  Finally, travel agencies almost always have a 'real person' to speak to if something goes wrong.
Here are a few travel agents in which I've had success.  These aren't recommendations and your mileage may vary.
When using travel agents, always be sure to pay for everything with a Credit Card.  Any travel agent that wants you to buy thousands of dollars worth of travel – but can't accept credit cards should be avoided like the plague.  Also, when dealing with a travel agency – search for them on the Better Business Bureau or the relevant associations, such as the American Society of Travel Agents (ASTA).  Doing so won't guarantee a great experience, but companies with excessive complaints tend not to stay in business very long.
Best International Travel Sites
In my opinion, the package deal sites listed above tend to do a better job with domestic deals than they do with international deals.   The sites below tend to have much better diversity and value with respect to international packages.  In fact, many of the packages are actually offered by travel agents.
There you have it.  If you have suggestions or comments, please share them below.
Happy Travels!!